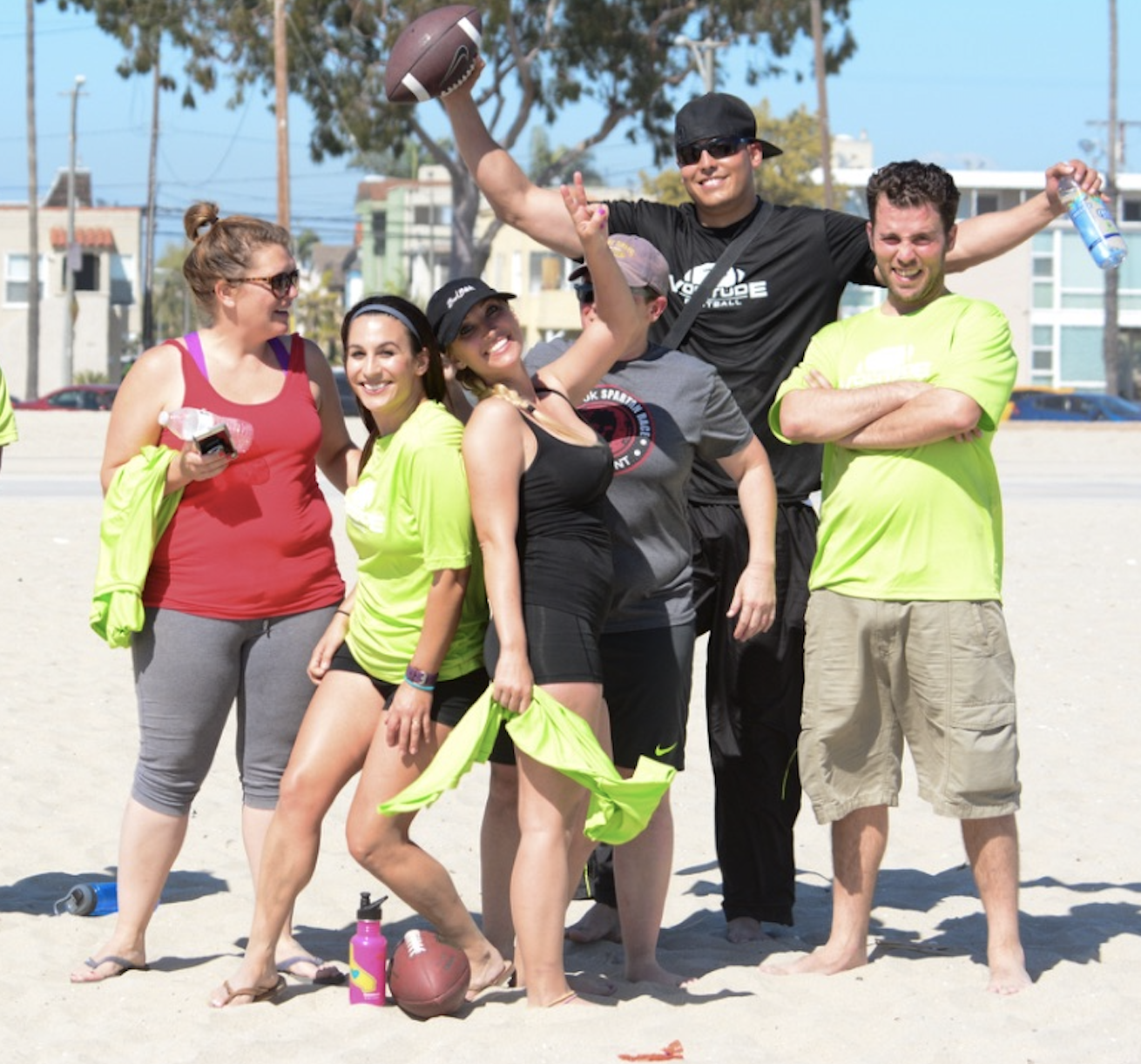 It's time!  Our largest season ever will be hitting the sand in Long Beach this Summer!
Get ready for even more Special Events, Sponsor Deals, Workout Activities, Short Trips & Adventures coming your way soon!
Captains – Register your team online soon if you haven't already, we are expecting to fill up well before the May 20th team deadline.   For this Summer, we're projecting 24 – 32 teams for both of the Saturday & Sunday Leagues combined.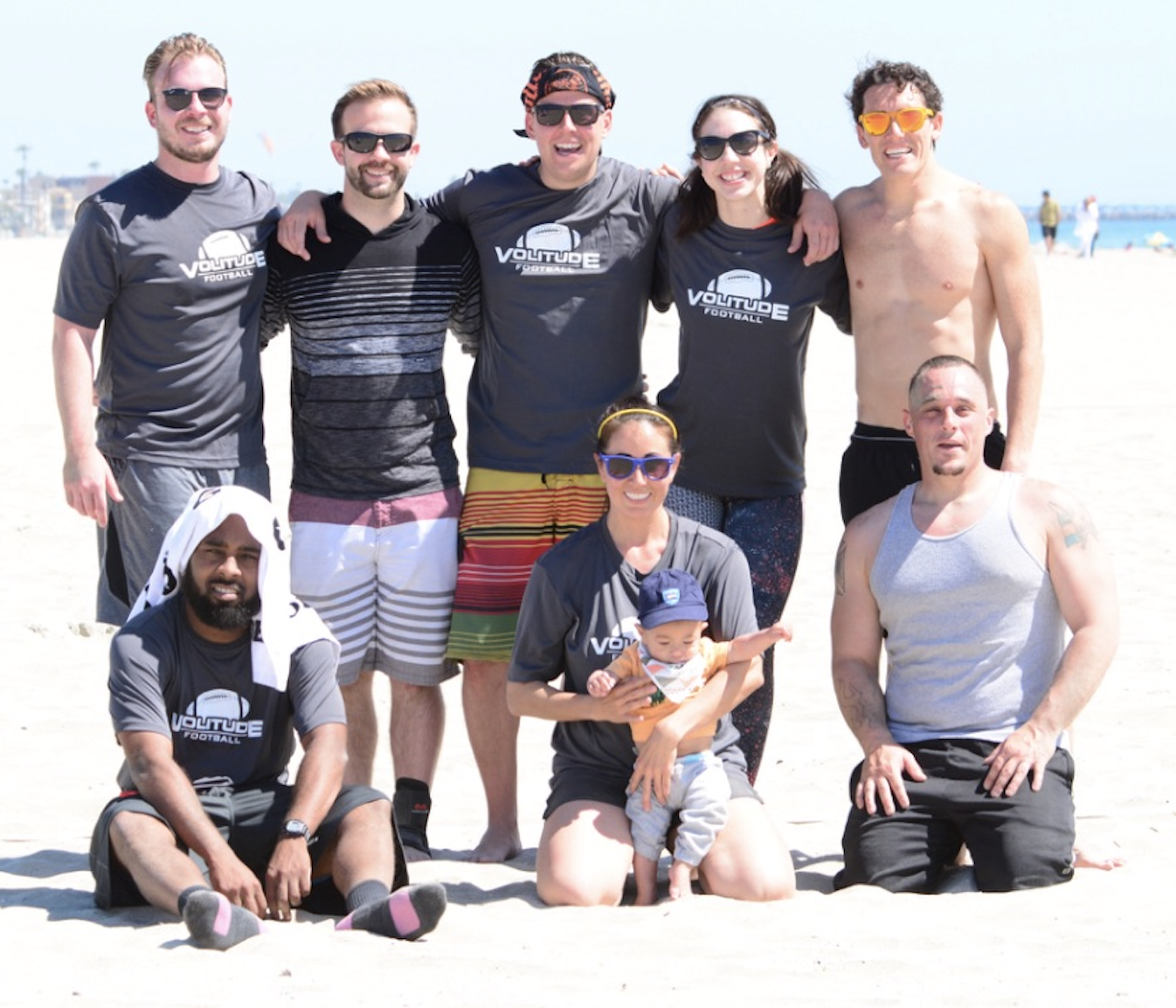 New Players Welcome!  No experience playing flag football before is necessary.  Every season we have newbies who give it a shot and have the time of their lives making new friends & teammates, and learning the sport along the way.
You can join with a couple of your friends by creating a Small Group, or sign up as Individual Player (Free Agent) and we'll match you up with a team looking for players to complete a full roster… based on the skill level you choose, we'll place you on a team in either our SOCIAL (beginner) & PREMIER (intermediate/adv) Division.
🏈  Small Group & Individual Player Registration 🏈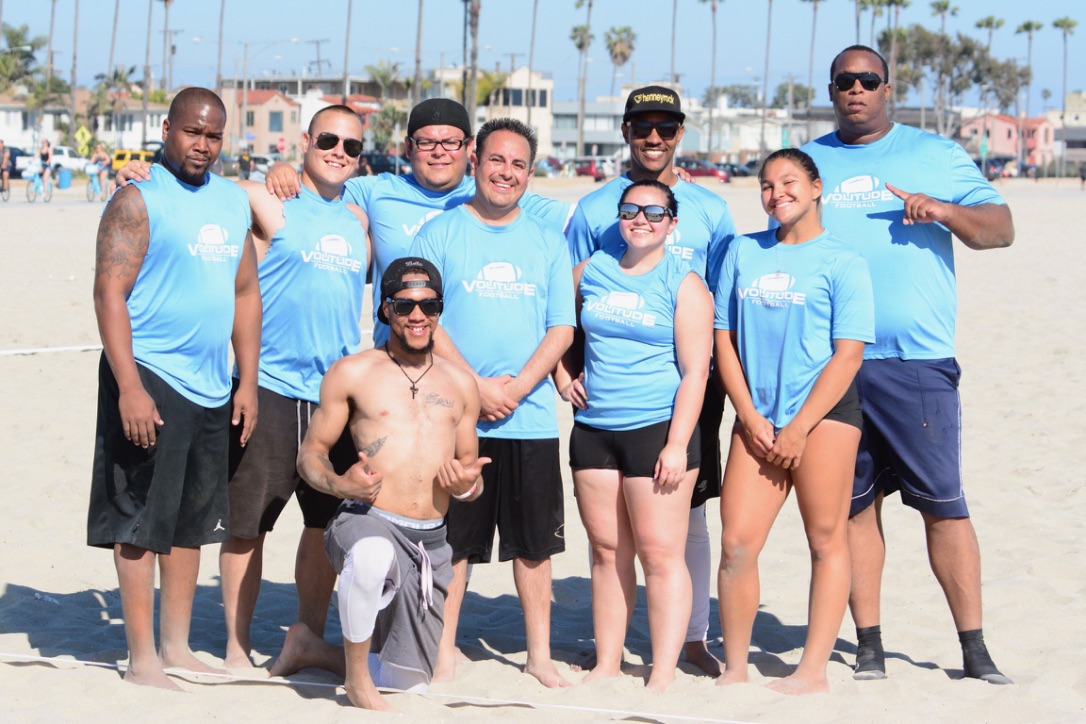 The Summer 2017 FLAG Beach Football Season begins June 3rd & 4th in Long Beach!!
SATURDAY League Games between 2:00pm-5:00pm
SUNDAY League Games between 10:00am-2:00pm
Sign Up Today @ http://volitude.leagueapps.com/leagues/football
⭐️ 8v8 Adult Coed FLAG Beach Football – (5 male & 3 female players on the field)
⭐️ Welcome New Teams, Groups of Friends, and Individual Players!
⭐️ Captains play FREE when you recruit at least 12 players for a team
⭐️ 8 Weeks of League Games Including Playoffs
⭐️ Stats for Touchdown, INT, Sack Leaders, MVP Awards, and more!
⭐️ Registration Fee: $79 per player before May 26th
⭐️ 2 Divisions with 12+ Teams (Social- Beg/Int, Premier- Int/Adv)
⭐️ Team Dri-Fit Shirts Included
Our Leagues Enjoy:
⭐️ DJ Sound System at Fields!
⭐️ Snacks and Drinks Weekly
⭐️ Private Parties at Alfredo's
⭐️ Sponsor Bar Specials After Games
⭐️ Multi-Sport Vacation Trips
⭐️ League Social Events & Adventures
⭐️ Professional Photography & Video

League SOCIALS at our sponsor bar Panama Joe's on 2nd St. after games!
Teams play every Saturday & Sunday Afternoon on the sand @ Granada Ave & Ocean Blvd in Belmont Shore. Captains play FREE in VOLITUDE Flag Football. Recruit a team of at least 12 players and we've got you covered!